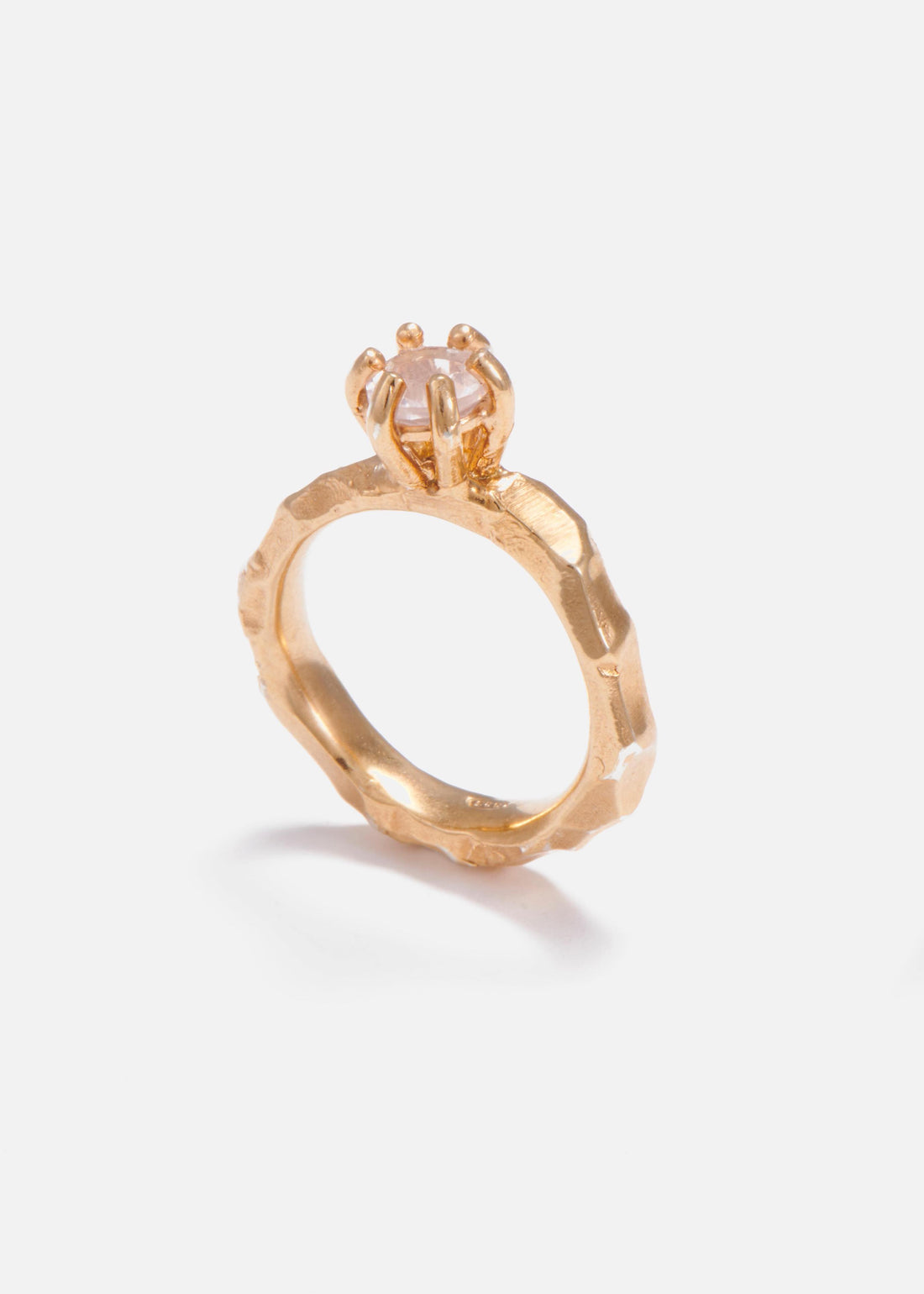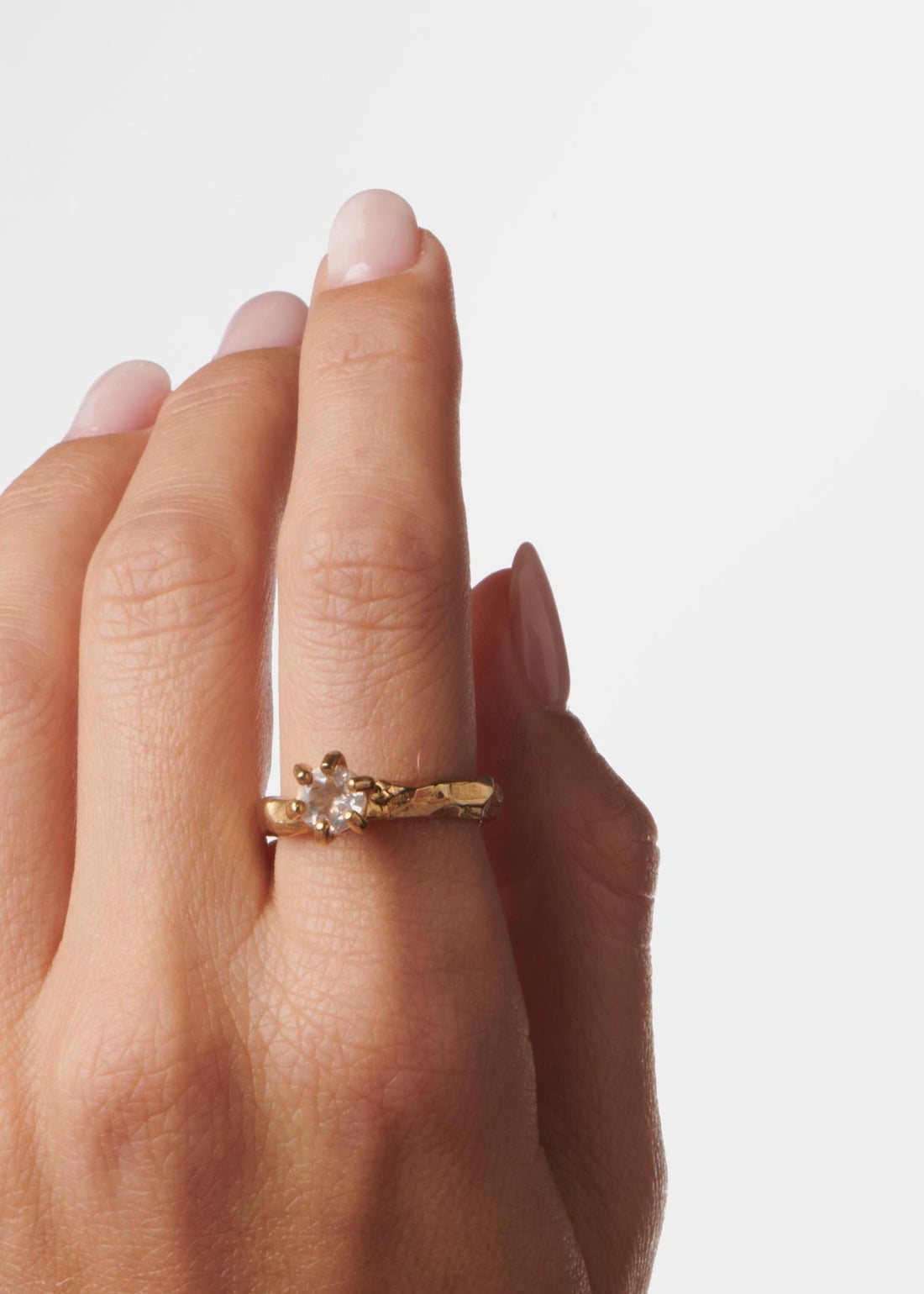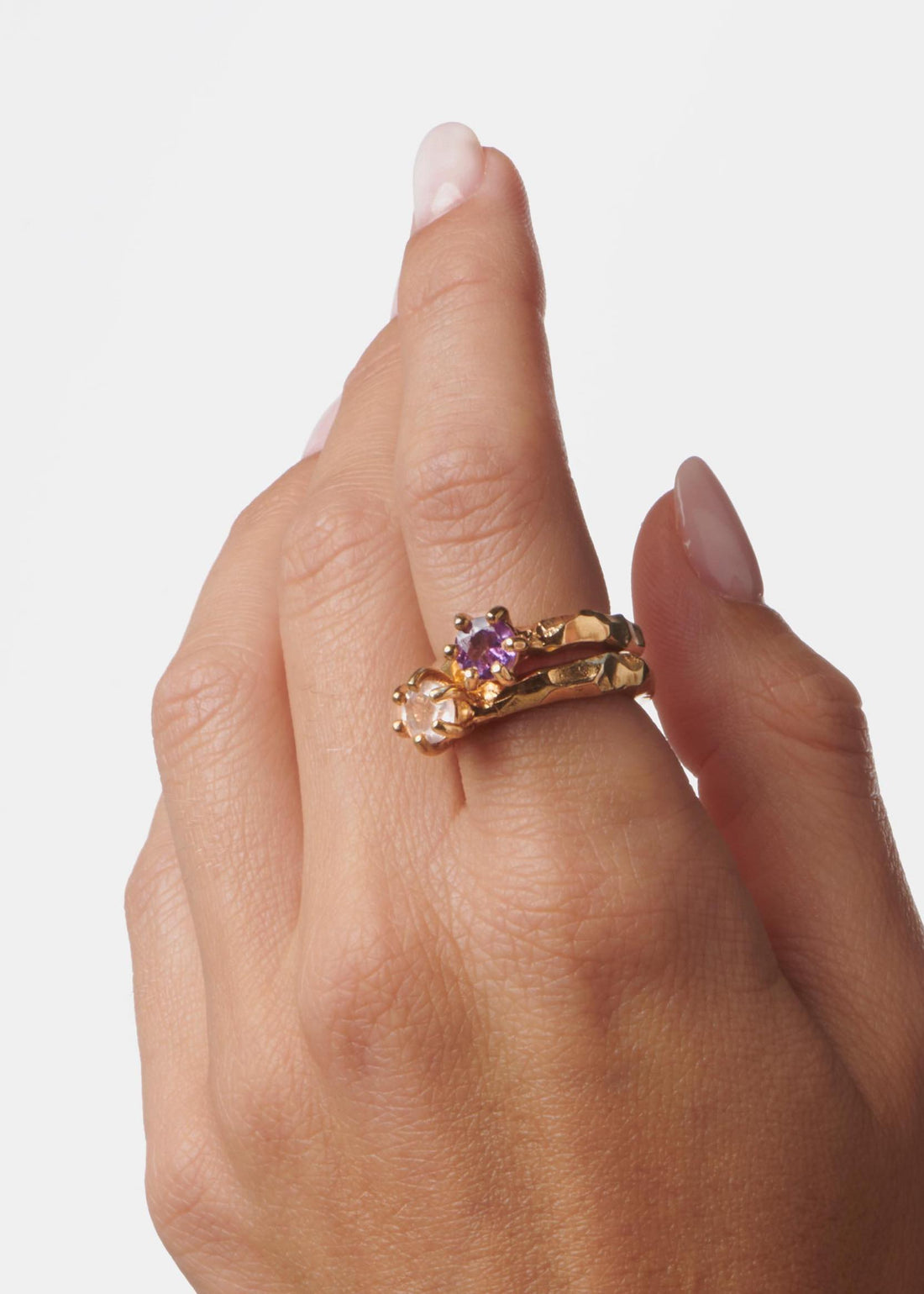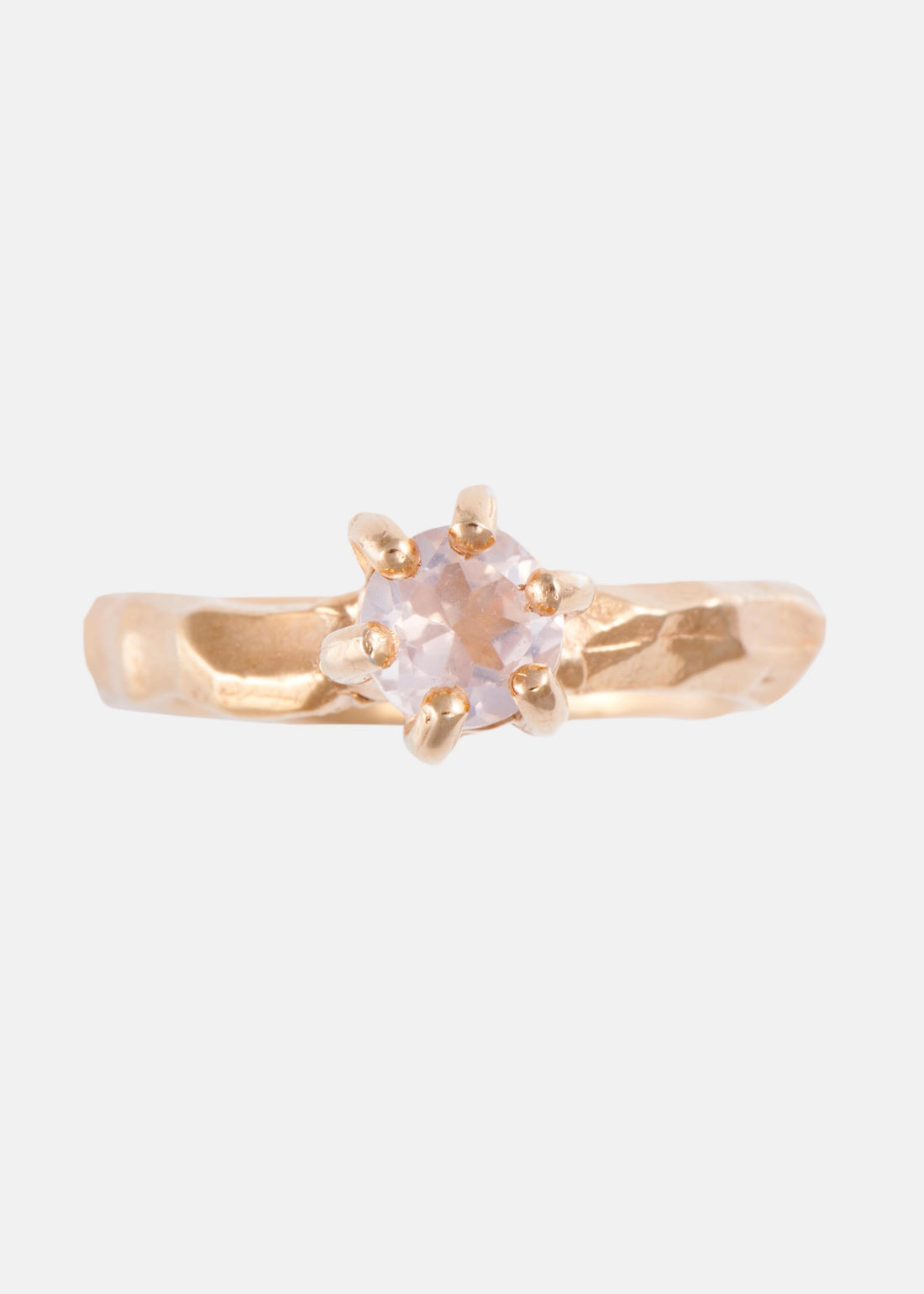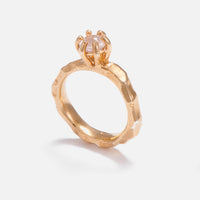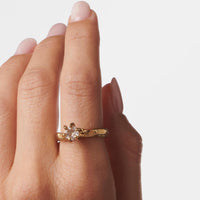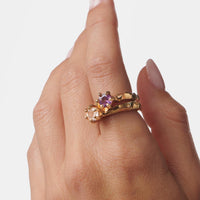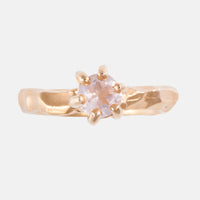 Size Guide
Questo solitario, ideato in collaborazione con Martina Pinto, è realizzato in argento o argento dorato, it's up to you baby, e un quarzo rosa taglio brillante. 
Puoi regalarlo a chi ti fa incazzare, ma ti fa anche amare. Alla tua amica che ti da sempre buca o che è sempre in ritardo, cosi guardandolo penserà sempre ad uscire 5 minuti prima. 
Puoi regalarlo a tua madre promettendole che continuerai a non risponderle al telefono quando chiama il sabato mattina alle dieci. Lo puoi regalate a stessa, fregandotene di tutti gli altri. 

Soprattutto quello che farai, acquistando questo anello, è donare a Lucha y Siesta un'associazione femminista e transfemminista nata per aiutare a chi è vittima di una violenza di genere. 

L'amore quello vero, non è una cosa semplice e richiede l'impegno di tuttƏ."

This design is bespoke, and made to order. Please allow 2 to 3 weeks for crafting and production.

MATERIAL: Gold plated silver
This design is bespoke, and made to order. Please allow 2 to 3 weeks for crafting and production.
This jewel has been designed and handmade by Livia Lazzari with her team of artisans.
Just like every woman's beauty: rare, unique and imperfect.
Please remember that yellow bronze can tarnish when in contact with alkali, detergents and sweat.
Keep jewelry away from humidity.
Remove your Voodoo Jewels before sleeping, physical activity, showering or swimming.
Avoid contact with perfume, lotions and sanitizer. Store in a dry place.
-
The ring, made of gold-plated silver, it was entirely handmade by Livia Lazzari and by the artisans with whom she collaborates.
Tourmalines, opals, carnelians, amethysts and tanzanites, are some of the stones selected from the streets of Jaipur.
Each of their irregularities must be considered a precious detail, which makes this ring special and unrepeatable.
This Voodoo Jewels is a unique piece.
Voodoo Jewels connect your inner world with Mother Nature.
Every creation is a bridge between your body and your soul.
Learn to love you. Because You are an imperfectly beautiful natural creature.