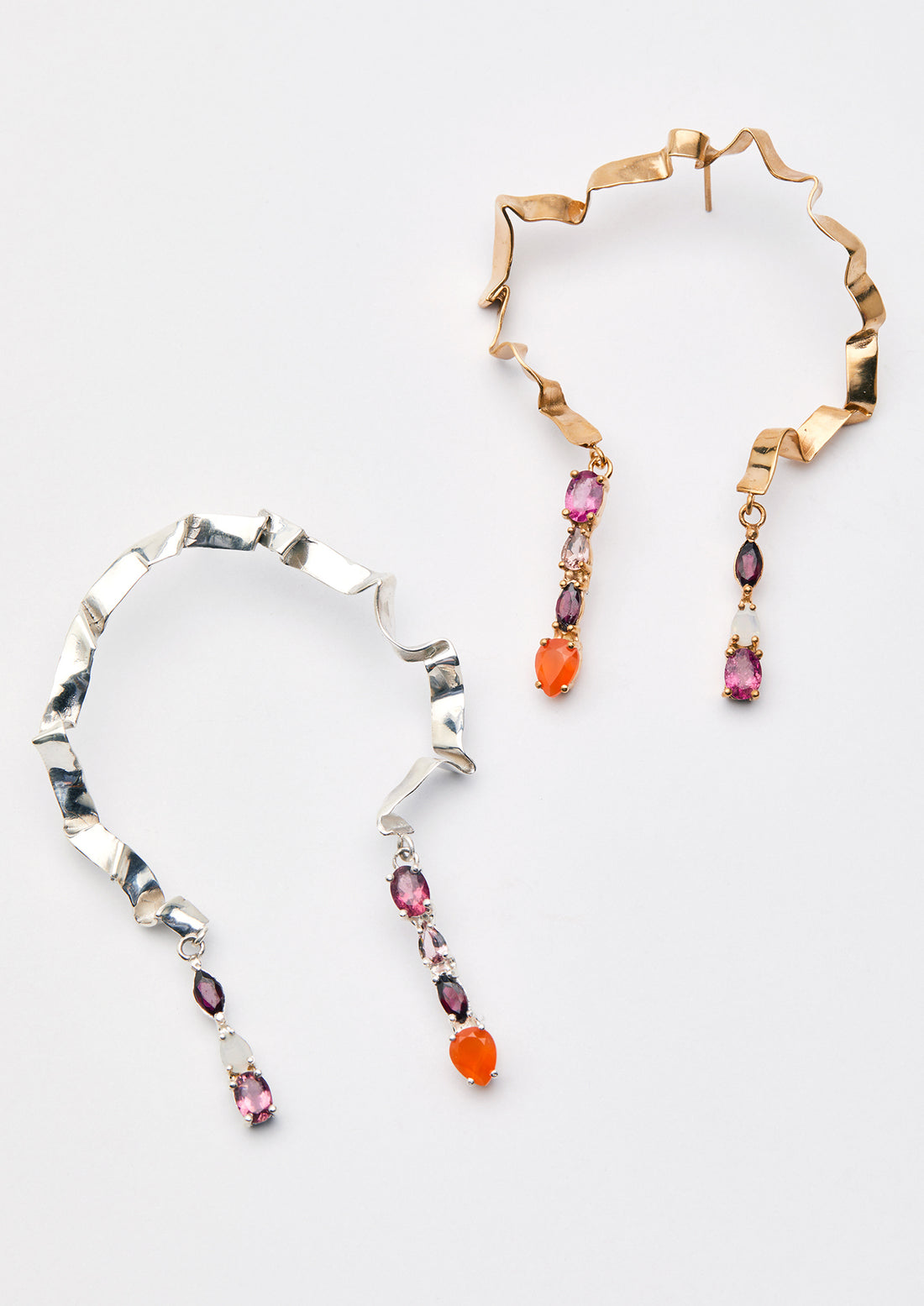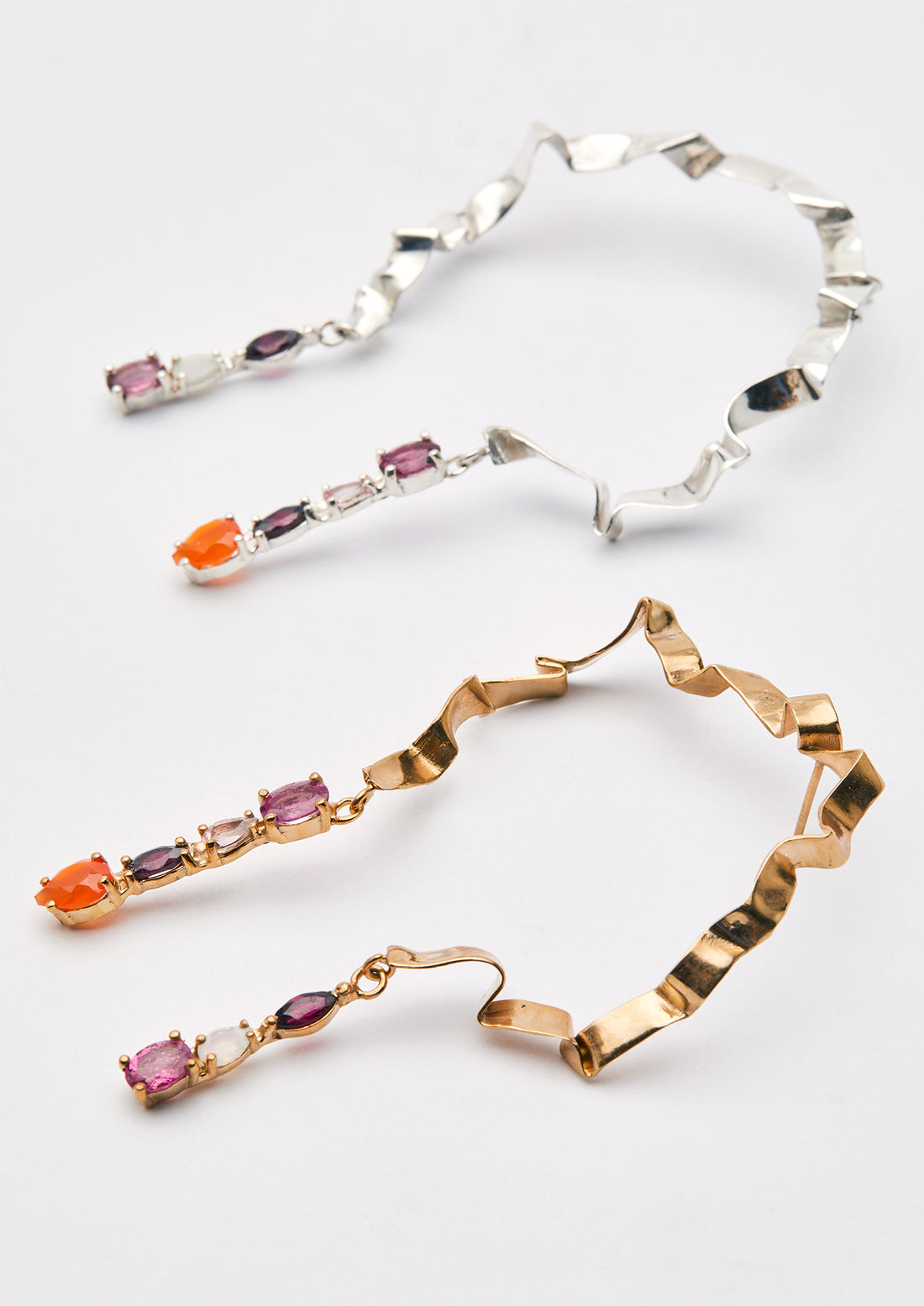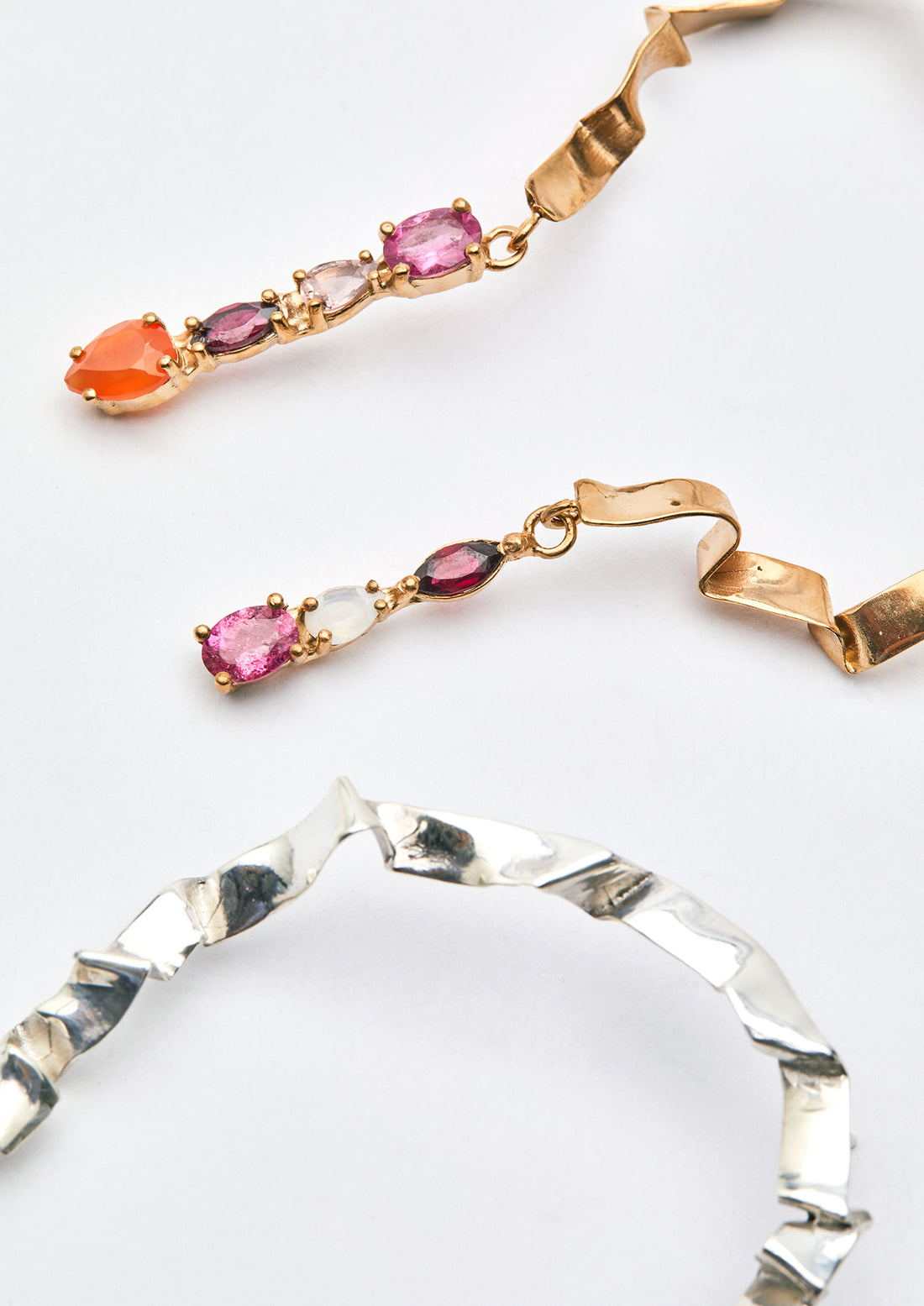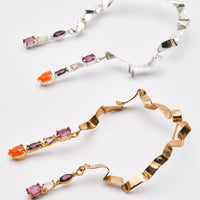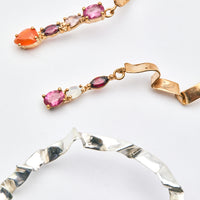 A Silver and a gold plated silver earrings featuring a selection of Tourmalines, Garnets, Amethyst, Opals and Carnelians. Every creation is handcrafted in Italy by Livia Lazzari with stones individually selected by the artist in the gemstone markets of Jaipur. Each irregularity is a precious detail, making this ring special, unique and unrepeatable. Just like every woman's beauty: rare, unique and imperfect.
MATERIAL: Silver and gold plated silver
This design is bespoke, and made to order. Please allow 2 to 3 weeks for crafting and production.
This jewel has been designed and handmade by Livia Lazzari with her team of artisans.
Just like every woman's beauty: rare, unique and imperfect.
Please remember that yellow bronze can tarnish when in contact with alkali, detergents and sweat.
Keep jewelry away from humidity.
Remove your Voodoo Jewels before sleeping, physical activity, showering or swimming.
Avoid contact with perfume, lotions and sanitizer. Store in a dry place.
-
The ring, made of gold-plated silver, it was entirely handmade by Livia Lazzari and by the artisans with whom she collaborates.
Tourmalines, opals, carnelians, amethysts and tanzanites, are some of the stones selected from the streets of Jaipur.
Each of their irregularities must be considered a precious detail, which makes this ring special and unrepeatable.
This Voodoo Jewels is a unique piece.
Voodoo Jewels connect your inner world with Mother Nature.
Every creation is a bridge between your body and your soul.
Learn to love you. Because You are an imperfectly beautiful natural creature.
UNE HISTOIRE VOODOO



Fine Jewerly
-
2022

Une Histoire Voodoo is a circle that closes in which the most significant details of the previous collections are assembled in jewels with a unique design, characterized once again by an imperfect beauty.